Smoking is like putting a match to kindling.
Smoking Magnifies Genetic Risk for Intracranial Aneurysm
Susan Jeffrey
March 17, 2010 (San Antonio, Texas) — A new analysis of data from the Familial Intracranial Aneurysm (FIA) study confirms the relationship between certain genetic variants on chromosomes 8q and 9p and increased risk for intracranial aneurysms (IAs) but underlines the fact that this risk is greatly increased by smoking.
"While people who carry these variants — and they are common variants — have a somewhat increased risk, if they're not smokers, it's probably still just mild to moderate risk," said lead author Joseph P. Broderick, MD, professor and chair of neurology at the University of Cincinnati Neuroscience Institute, Ohio. "But if they're smokers, they're magnifying the effect of the smoking and magnifying the effect of the genes."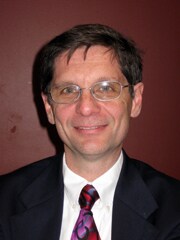 Dr. Joseph P. Broderick
The mechanism by which these variants increase aneurysm risk is unclear, he added. "But while we're working that out, we certainly now can see that smoking is like putting a match to kindling."
Dr. Broderick presented these findings at the International Stroke Conference 2010, with simultaneous publication online February 26 in Stroke.
In a separate presentation from the FIA study, lead author Laura R. Sauerbeck, MS, assistant professor of research at the University of Cincinnati, looked at causes of mortality in these families with 2 or more members who have been diagnosed with an IA. She reports that among those without a diagnosis of IA, the most common causes of death were cancer and cardiac problems other than aneurysm.
FIA Study
The aim of the FIA study is to identify genes and any interactions between these genes and environmental factors that lead to the formation and rupture of IAs, Dr. Broderick said. The project is examining families of probands with an IA who have at least 1 other affected family member from 1 of 26 participating clinical centers.
Smoking is like putting a match to kindling.
In this particular analysis, the authors looked at 1 affected person from each of the families in the study and compared them with control subjects who were free of stroke or IA, drawn from the Greater Cincinnati/Northern Kentucky region and matched for race. "We wanted to compare the frequency of specific gene variants or [single-nucleotide polymorphism (SNPs)] in these cases as compared to controls," Dr. Broderick said.
The gene variants of interest had been previously described: common sequence variants on chromosome 9p21 that have been associated with myocardial infarction, coronary artery disease, and intracranial and abdominal and aneurysms, as well as variants on chromosomes 2q33 and 8q11 that have been associated with IA in distinct populations with genomewide significance.
"So we wanted to see if we found the same relationship — that these risk variants were more frequent in the cases than the controls — and then we wanted to do something that hadn't been done before, which was to look at smoking and try to see what the relationship between these gene variants and smoking would be [with regard] to the risk of developing an IA," Dr. Broderick explained.
The strongest evidence of association, the authors found, was with the 8q SNP rs10958409, which Dr. Broderick noted has only been associated in the past with IA. They also confirmed association with both SNPs on chromosome 9p, rs1333040 and rs10757278, but were unable to replicate previous findings linking IA risk to SNPs on chromosome 2q.
The authors then created a multivariate model to look at the relationship between the risk for IA associated with these alleles and other risk factors, including age and smoking. They found in this population that the gene variants increased the risk for IA by 37% and 48%, respectively.
"But if you were a 20 pack-year smoker, you had a 500% increase in the risk that you were going to have an aneurysm," Dr. Broderick noted. "So you can see that smoking still has a much bigger impact than the gene variants themselves. In the model, you're basically multiplying the risk of the gene 5 times (by smoking)."
Mortality Findings
In a separate report, Ms. Sauerbeck presented data from the FIA Study looking at causes of death during follow-up comparing those with and without a known IA, and those older and younger than the age of 55 years.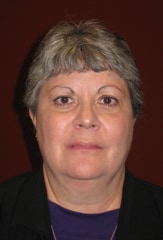 Laura R. Sauerbeck
Of 2794 patients enrolled, 1073 had a diagnosis of IA at study entry and 1721 did not. Age at study entry was significantly older for the affected group, the authors note, at about 55 years vs 48 years in unaffected subjects. This report is based on 8495 person-years of follow-up, with a mean follow-up of about 3 years.
After adjustment for age, the overall mortality rate for subjects who came into the study with a known aneurysm was not significantly different from their family members without an aneurysm, Ms. Sauerbeck told Medscape Neurology.
"However, what we did find was if somebody was under the age of 55 and had an aneurysm, they were 4.3 times more likely to die than someone [of the same age group without one], but it was not related to aneurysms," she said (95% confidence interval, 1.58 - 11.7; P = .004).
The annual mortality rate was 13.2 per 1000 for affected subjects vs 8.5 per 1000 for unaffected participants. All but 1 of the deaths attributed to IA occurred shortly after study entry as a result of the initial rupture, the authors note, "yet the overall causes of death in this high-risk cohort during follow-up were more commonly unrelated to their aneurysms." None of the unaffected family members died of a ruptured IA at follow-up.
FIA Study: Causes of Death by IA Status and Age
| | | | | | |
| --- | --- | --- | --- | --- | --- |
| Cause of Death | < 55 | Known IA > 55 | < 55 | No History of IA > 55 | All Subjects |
| Cancer | 3 | 7 | 2 | 11 | 23 |
| Ruptured IA | 3 | 4 | 0 | 0 | 7 |
"The number 1 cause of death for everybody in the study, whether they were affected or unaffected, was cancer, which goes hand in hand with cigarette smoking," Ms. Sauerbeck added.
Smoking was found to be prevalent not just in the aneurysm patients but also among family members, Ms. Sauerbeck noted. "About 58% of them had a smoking history, so there are modifiable risk factors and lifestyle improvements that they can do to reduce the risk of death."
FIA is supported by grants from the National Institute of Neurological Disorders and Stroke, National Institutes of Health; the State of Ohio, Ohio Department of Development, Wright Centers of Innovation Program Computational Medicine Center for the "Cincinnati Control Cohort Study"; and the Intramural Research Program of the National Institutes of Health, National Cancer Institute, and National Human Genome Research Institute. The authors have disclosed no relevant financial relationships.
International Stroke Conference 2010: Abstracts 152, 156. Presented February 26, 2010.
Stroke. Published online February 26, 2010.